How to safely update your firmware - fwupd and LVFS to the rescue!
Published at July 11, 2019 · Artur Raglis · 7 min read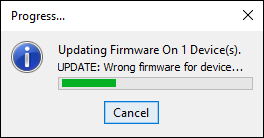 Many people come out of the mistaken belief that changing the firmware is a very complicated task and fears that they can "brick" their platform or personal computer. Others do not know where to find matching updates. There is a simple answer - meet fwupd with LVFS....