Intro
Our mission @3mdeb is to develop secure and maintainable firmware and applications helping our clients reach their goals. During everyday work sometimes we struggle with frustrating problems that shouldn't occur in the first place. When we finally deal with the issues, the first thing we want to do is to share the good news with the related communities. This is our main motivation behind our hard work - to share the knowledge by taking part in the open source community and help developers and enthusiasts with samples of codes. The positive feedback from the users is the priceless reward that drives us to spread the habit of contributing to open source projects. This post will start the series of 3mdeb contribution summary posts that will be released at the end of each quarter. Let's dive into the world of open code!
2020'Q1 - the king of coreboot?
In the first 3 months of 2020, we contributed 7130 lines of code (except the patches that have not been merged yet) getting in total over 16k SLOC in 34 unique projects so far.
Let's introduce the new changes:
In the near future
We are not going to rest on our laurels. There are still plenty merge and pull requests that are in the review state or marked as work in progress.
In the TrenchBoot/landing-zone project, 3mdeb's Firmware Team is working on Multiboot2 and new kernel info structure. If you are interested in this project, check out posts describing our work on Open Source DRTM - Project basics and Landing Zone validation.
coreboot community is active as always and 3mdeb's team send support patches for Dell OptiPlex 9010 SFF, SMSC SCH5545, intel/bd82x6x missing power button events, SeaBIOS fix and intruder detection system (patch1, patch2, patch3)! Below you can find a little demonstration what it is all about:
What 3mdeb engineers do in free time during isolation? @_miczyg_ having fun playing with coreboot on #Dell PCs at home. You certainly do not want to open this case, intruder!
Intrusion detection event log incoming.#coreboot #firmware #security https://t.co/omfUHDUnwo

— 3mdeb (@3mdeb_com) April 6, 2020
Last but not least news
Do you want to read more about our contribution? Feeling that you are missing information about open projects that we are developing and maintaining? Finally, we can announce that all open source related activities and achievements are available to visit at newly created subdomain opensource.3mdeb.com.
Feel free to comment on which projects missing out there and we will surely look into the details of pointed technologies. Also, if you have any questions regarding the basics of the contribution process or simply want to send your first patches to the world of the open source IT but you lack the courage to do so, we will be glad to help you out.
Summary
Do you still hesitate to be a part of the open source community? By contribution you not only share valuable code but also improve your software through review of experienced community members. Take part in the act of learning and teaching by explaining how you do things in the example project and build a reputation around people who are interested in similar things. Do not wait and join the open source family!
If you think we can help in improving the security of your firmware or you looking for someone who can boost your product by leveraging advanced features of a used hardware platform, feel free to book a call with us or drop us email to contact<at>3mdeb<dot>com. If you are interested in similar content feel free to sign up for our newsletter
---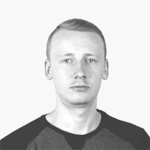 Artur Raglis
Project Manager and former Test Automation TL. More and more enthusiastic about open source family. Thrilled to learn the latest trends in the world of project management. Loves the good Sci-Fi literature and automation of the boring stuff
---